27 Jul 2013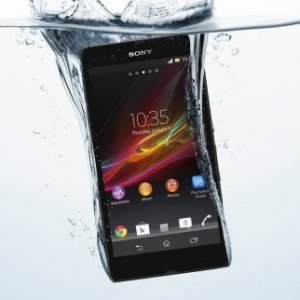 Xperia Z gives a high-resolution screen and it also facilitates a classy Android customizations. This is one of the best phones of Sony offering some of the best specifications including quad-core 1.5 GHz processor and a camera along with 13.1-mega pixel sensor.
Bigger screen makes it possible on the 5inch 1920x1080 display much clearer making the web browsing quite convenient and faster. The display is quite bright enabling to watch films and to play games. It can definitely be stated that Xperia Z is a very good phone that is not only beautiful in its design but it is superbly water resistant.
The premium device having the front and rear area designed in glass while the edges are designed with aluminum. The 3.5mm audio jack and the micro USB port and 1080 full high definition display, Xperia Z looks stunning both in appearance and also in its performance. Appearing quite bright and brilliant to the sunlight, as compared to the AMOLED display of Samsung, the images and videos look very realistic.
The toggle sound settings, Wi-Fi, Bluetooth, mobile data, shortcuts to the settings, Qwerty keyboard, auto correct function and exceedingly high support frequency bands for 3G and 4G makes Sony Xperia Z as one of the best smart phones. 2GB RAM 16 GB storage and expanded by 64GB with Micro SD card slot, Xperia Z can remain very fast and very responsive.
Agreeing to the superb products of all Sony products, Xperia Z images and 1080p videos are absolutely stunning in its picture quality and the default camera offers plenty of scene modes to choose from and the framing of 5-inch display is most wonderful. With built-in speakers and plug-in headphones Xperia Z really shines as the option of ClearAudio+ will offer the perfect entertainment with Walkman application to navigate on the best music.
Powered by a 2330mAh battery, the Xperia Z offers "Stamina Mode" that helps to check apps and data and the battery technology is much advanced. There are also a wide range of applications that are arranged by default including social media apps, a free version of Office Suite, all of the standard Google apps and there is also an application called Sony Car that offers large short cuts to the functions you can access while you are in drive. Some of these include Google Maps navigation, audio and call options. Built with all supreme features of a smartphone, Xperia Z is definitely one of the best phones that are available now.