27 Jul 2013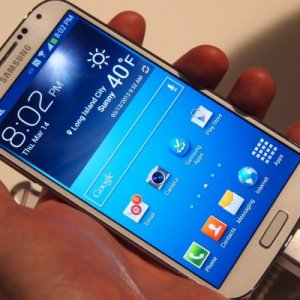 With key features of 5 inch screen, 1.9 GHz Quad-core Qualcomm processor, 2GB RAM, 13 megapixel camera, HD Super AMOLED screen makes the SAMSUNG Galaxy S4 a very powerfully built phone that is very high in its performance and is winning the appreciation of many Samsung buyers. Many also agree that it is a powerhouse as there are plenty of advantages to work with this phone and most importantly it is so beautiful and very appealing in its design. The exterior, screen and arrangement of the icons is perfect that the 5inch screen makes the phone screen resolution much bigger.
Appearing as bulky with 7.9mm thick, 136.6mm tall and 69.8mm wide, the Samsung Galaxy S4 is actually much slimmer and narrower as compared to earlier versions of Samsung. Although it is slightly on the weight side, the phone definitely stands so strong in the hand making it bigger and strong.
The stunning 1,920 x 1,080p Super AMOLED Samsung Galaxy S4 screen is a definitely a boost and there are many wow factors here that has finally made the S4 as a quality product. Although there are many other smartphones that are equal or more in performance as compared to S4, there is a continuous appreciation because of the fact that the features and specifications of S4 have impressed the buyers and smartphone users in a very successful way.
The 13-megapixel rear-mounted camera and the 2-megapixel snapper upfront, with 1080p Full HD video recording at 30 frames-per-second – the S4 cameras produce excellent performance that is really impressive. The dual shots of photos or videos bring a very appealing quality of picture that is not only good in quality but very high in producing the output.
It is true that Samsung Galaxy S4 is massively successful and many have appreciated the smartphone for its features and also for its performance. The design and the built has also won lot of appreciation. As the smartphone continues to expand its presence, it is definitely agreed that this is one of the finest smartphones introduced in the market embedding most advanced technology features of apps and downloads that has really impressed many Samsung users.
It is also agreed that this will continue to win the interest of Samsung buyers who get engaged when they read reviews of Samsung Galaxy S4. Many users also agree that this is one of the smartphones that is ever built in such a strong and wonderful way.