27 Jul 2013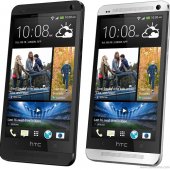 HTC One available on AT&T, Sprint, and T-Mobile has made a very good impression on the buyers and there are many praises for the specifications, design, functions, comfort and for its high-end performance.
With highly sophisticated look, the aluminum body, laser cut edges, and rectangular front wall makes it all good to appear, and the phone is very handy. Beginning from navigation buttons to the power button, everything is so perfect that even left handers will also be able to work easily with the phone. The screen and sound offers lot of clarity with 4.7 inch (1080p) making it big and bright with rich colors. Since there is Super LCD 3 technology used in it, even the extreme angles make the phone look so beautiful.
Especially the multimedia experience offers lot of improvement as two front-facing speaker grills and the volume of stereo sound is excellent with sound quality. But when you plug in a pair of headphones to experience the full benefits of the music, you will surely enjoy the best of all music, videos, audio and games in a much better way.
Some of the other friendly features include music, calendar, mail, gallery apps, and phone features. There are many multiple functions offered at the buttons below the screen. The specifications and performance of the phone that begin with 1.7GHz Snapdragon 600 quad-core processor and 2GB of RAM, offering an exclusive and most unique kind of performance, will be another advantage.
As agreed by all HTC One is one of the best-designed phones that are constantly winning the interest of buyers who look for new and exciting features in smartphones. Apart from being absolutely good in design and functions, the classic performance of the phone has kept the demand on the higher side. The full HD display is still more appreciating in this phone.
As compared to the previous version of HTC, this is thinner and stronger in its performance. Sliding easily in pocket, it is definitely not light in weight, but the built appears as strong and effective. Opting to choose this phone is definitely a wise choice with the fact that, it guarantees lot of long lasting service and works most efficiently offering the best convenience to avail all the features made available in HTC one. Having so strong and quality performance in the market, this is definitely one of the best smartphones available and going for it will definitely bring in many advantages.