YouTube video explains why Opera made a new browser Coast for the iPad
11 Sep 2013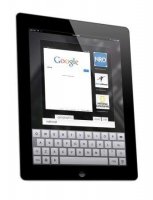 Opera has released its all-new browser called Coast for the iPad, designed from scratch and specially designed for tablet browsing.
While the app is already available for download in different app stores, it is yet to hit the UAE store.
A media spokesperson for the company declined to specify if Opera is working on a similar browser for Android.
"We have currently only concentrated on the iPad," said Pal Unanue-Zahl, Communications Manager at Opera.