UAE mobile number portability - Be the first
23 Nov 2013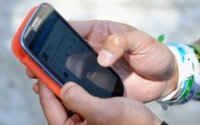 Via SMS or online registration
In accordance with the TRA's directive to roll-out Mobile Number Portability in the UAE- commonly referred to as MNP, du is fully ready and has announced an awareness campaign, inviting both individual and business customers to indicate their interest in shifting to du, ahead of MNP's official launch in December.
To indicate interest in switching to du and be notified as soon as MNP is available, customers can send an SMS 'CHANGE' to 3553 or visit du.ae/change.
With Mobile Number Portability (MNP), mobile users have the flexibility to enjoy all the benefits of being a du customer, without losing their existing mobile number.
By switching to du, the only changes customers will notice will be faster download speed, lowest call drops (according to TRA's report: UAE Cellular Mobile Networks Benchmarking 2012).