Tablet war heats up - LG takes on Samsung in UAE with the launch of low-priced device
04 Dec 2013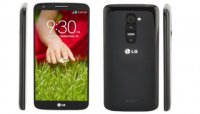 Prices tablet at Dh1,399
Competition in the tablet segment is expected to heat up in the UAE with the launch of LG's more economical mid-sized G Pad tablet, aimed at taking shot at Samsung's Galaxy Note 8.
Priced at Dh1,399 in the UAE, the 8.1-inch Android device was first launched in Asia, Europe and the US markets in November.
The tablet is unique in terms of it connectivity to other Android-based smartphones running Jellybean and users can even take phone calls and reply to text using the tablet, using the QPair app.
Preetham D'Mello, Category Manager – MC Group, at LG Electronics, said compatibility and synchronisation are the two key unique features of this device and it's compatible with all other brands available in the market. "You can connect this device with smartphones, TVs, ACs and other electronic items through its apps," D'Mello said after the press conference in Dubai today.