Specs of Galaxy Tab 3 10.1 and Galaxy Ace 3 leaked
29 May 2013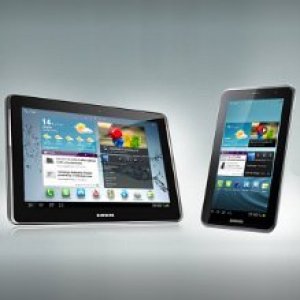 Samsung products get leaked quite a few times before their official launch and we've seen it happen quite a few times. The latest to this saga are Galaxy Tab 3 10.1 and Galaxy Ace 3, the specs for which just got leaked again.
According tot he latest one, Samsung Galaxy Tab 3 10.1 will feature a a 1280×800 pixel display and will be powered by a 1.6GHz dual-core Intel Clover Trail+ processor. This would be the first time we'd be seeing an Intel processor on one of the better known tablets around. Also, the tablet will come with 1GB of RAM, 3-megapixel rear camera, 1.3-megapixel front camera, 16/32GB inbuilt memory, microSD slot and a 6,800mAh battery. The tablet will run on Android 4.2.2.
The other device which got its innards revealed is the third iteration in the Galaxy Ace series. Galaxy Ace 3 will come with a 4-inch WVGA display along with 1GHz dual-core processor and 1GB of RAM. The phone will also feature a 5MP rear camera, 4GB of internal storage, microSD card slot and 1500 mAh battery. It is said to be running on unknown version of Jelly Bean.
Samsung Galaxy Tab 3 10.1 P5200 Spec