Sony Xperia E1 and E1 Dual Promo Videos
15 Jan 2014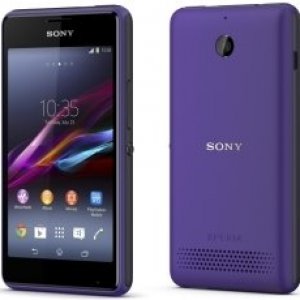 Sony Xperia E1 and E1 Dual Promo Videos
Meet the life of the party -- Xperia E1, the modern, smart and super loud Android smartphone from Sony. Fire up your music instantly by pressing the dedicated WALKMAN button, play it xLOUD up to 100 dB on the integrated speaker with ClearAudio+, and change tracks easily on the go with Shake control.

Xperia E1 is a precision-crafted, feature-packed smartphone powered by Sony technology -- all in a durable design with colours to suit you.
Discover Xperia E1 Dual, the smartphone with the loudest and clearest speaker for high-quality sound*. Turn up the volume on the integrated speaker to an incredibly loud maximum of 100 dB -- with sound enhancement by xLOUD and ClearAudio+ technology.

Experience two worlds in one smartphone with the flexibility of dual SIMs and choose from a range of colours to suit you.
Sony Xperia E1 Specification, Photos and AED Price in Dubai UAE
Sony Xperia E1 Dual Specification, Photos and AED Price in Dubai UAE