Smartphone penetration gives UAE the edge in real-time trading, says Mubasher
17 Sep 2013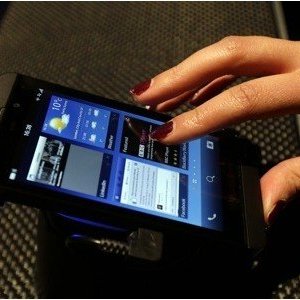 A recent study by Google Inc. found that the smartphone penetration in the United Arab Emirates is 62 per cent. One of the highest smartphone penetration rates on earth. The country is far from peaking with penetration rates expected to reach 71 per cent with 3,752,100 owners by 2016.
One of the factors that is driving the increased use of stock trading with smartphones is convenience. Investors can check stock movements, buy and sell stock and check their portfolios performances simply by accessing the apps on their phones. A second factor behind the increasing use of smartphones by UAE traders is the enhanced security features that come with the newer trading apps. Most of these apps have password protection, which secures stock account information. A third reason that smartphone use by UAE traders is increasing is the rapid growth of the country's three major stock markets, the Dubai Financial Market (DFM), the Abu Dhabi Securities Exchange (ADX) and the NASDAQ Dubai. The presence of these major stock markets has provided an alternative investment choice for investors looking to diversify their investments.
The DFM and the ADX are traditional stock markets that trade stocks in the UAE and other Middle Eastern countries; the NASDAQ Dubai was designed to trade international stocks. The growth of these three markets has been encouraging to UAE investors: all three of these exchanges are experiencing explosive growth with ever higher rates of trading volumes. For instance, the largest of the three stock markets, the DFM, has seen its General Index advance (YTD) by 43 per cent just in 2013, while the Abu Dhabi Security Exchange (ADX) General Index is up 32 per cent (YTD). Shares of the 128 stocks on the UAE stock markets (DFM and ADX) have been bolstered by recent news that the MSCI will be upgrading the status of UAE stock markets from frontier market status to emerging market status. For UAE investors, this is a big deal because it is likely to attract foreign investors to invest in the country's stocks.