Samsung, LG, Sony prepare to launch smartphones in UAE
16 Sep 2013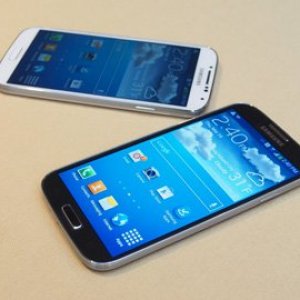 Samsung will also be launching the Galaxy Gear smartwatch by end of the month
Dubai: Three new flagship smartphones from Samsung, LG and Sony are going to be launched in the next two weeks in the UAE. The flagship models are Samsung Galaxy Note 3, LG G2 and Sony Xperia Z1.
LG is launching its G2 on Thursday while Samsung its launching its Note 3 and Galaxy Gear smartwatch on Sunday and Sony Z1 on Wednesday.
"This baby [G2] is the most awesome baby from LG so far. The G2 is the best, beautiful design and specs wise also when compared to other babies. We are ready and I have 100 per cent confidence on our product. The problem we have been facing is the marketing spend," D Y Kim, President of LG Gulf, told Gulf News.
The 5.2-inch device is powered by Qualcomm quad-core 2.26GHz processor with a resolution of 1920 x 1080 pixels. It also sports 3GB RAM, 13MP rear camera and 2.1MP front camera.