Samsung Launches App Exchange for Businesses
02 Oct 2013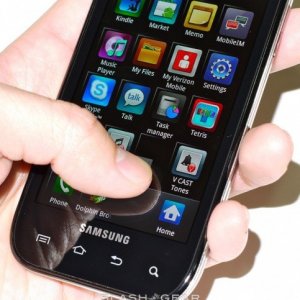 This Solutions Exchange is part of Samsung's "full court press" on the enterprise market, which is coming just as BlackBerry is at its weakest and that company's business marketshare is opening up. Samsung is looking for developers to create the apps for its business apps marketplace with full functionality on mobile devices.
Can a business-focused apps marketplace make a big difference for a mobile device maker? Samsung is trying to find out with its Samsung Solutions Exchange, a mobile app store that is oriented to businesses.
However, it is not just an aggregation of existing business apps, but the result of Samsung's assessment of needs after discussions with business customers. The device maker also worked with developers to provide apps that build on features found in Samsung devices, such as its S Pen or specific gestural interaction. Devices include tablets, smartphones, and the new Galaxy Gear smartwatch.
In support of this development effort, the technology giant has provided a software development kit and more than 1000 APIs. It is working with large companies such asMicrosoft, Salesforce.com, and SAP, as well as smaller firms, such as Citrix, AccuCode, Belkin, clickSoftware, and DecisionPoint. In addition to apps, the Solutions Exchange also offers access to developer partners for creating customized software using Samsung devices.