Samsung flips back to the future with new dual-screen W789
18 Aug 2013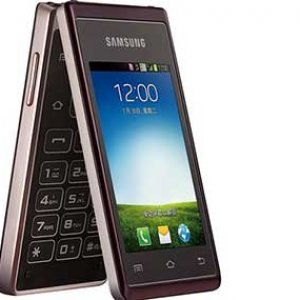 Russian teleco Scartel might also launch dual-screened the Yota Phone this year
Samsung China on Wednesday announced a dual-screen phone the W789, using the old flip-phone styled design, even as a Russia's Scartel is in the last stage of production of its own version of a dual screened phone.

Samsung's latest announcement is noteworthy as the company has only revealed the details in its Chinese website, suggesting that the dual screened phone may only be produced for the Chinese market.

The W789 runs on Android 4.1 Jelly Bean supports dual network GSM and CDMA and is powered by a quad-core 1.2-GHz processor.
The second screen only becomes active when the instrument is opened.

The lower part of the body contains the usual numerical keyboard.
The design and features will specifically appeal to those who are keener on using the physical keypad for dialing number and text.

The phone weighs about 208 grams and comes with a 3.3 inch TFT screen that offers only a 480-by-320-pixel resolution.

The phone also has a 5-megapixel camera and a micro SD card slot.

Pricing is yet to be announced.