Samsung announces another Galaxy S4 variant
28 Jun 2013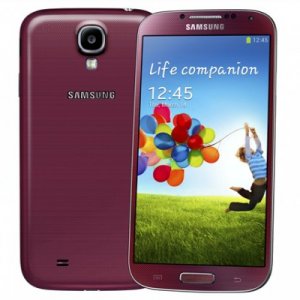 Samsung has churned out another Galaxy S4 variant, this time the rumoured Galaxy S4 LTE-A.
Unveiled in Korea, the Samsung Galaxy S4 LTE-A is the world's first "commercially available LTE-Advanced smartphone" according to Samsung, which can handle speeds double those of existing 4G Networks. It does this by combining multiple frequency bands and using them as one, thus enabling the handset to handle speeds of up to 150Mbps.
Apparently keen to steal some of Sony's limelight, Samsung said the handset has a 2.3GHz Qualcomm Snapdragon 800 processor. There's also 2GB of RAM, a 2,600mAh battery and a new Samsung software addition called Imageon that is similar to Google's Googles app.
Beyond that, the handset's specifications are largely the same as those of the original Samsung Galaxy S4, including its 5in full HD AMOLED screen, 13MP and 2MP cameras, Google's Android 4.2.2 Jelly Bean mobile operating system and 32GB of internal storage.