iPhone 5s, Galaxy S4 be warned: Dh899 Google Moto G is in Dubai
26 Jan 2014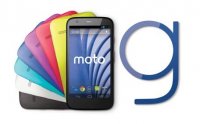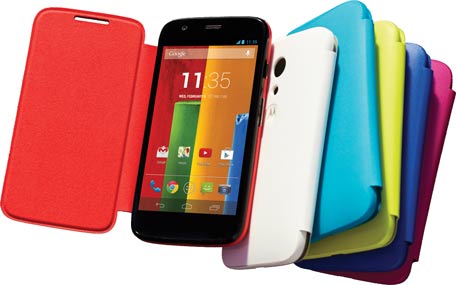 Targeting 500 million consumers worldwide, Google (NASDAQ:GOOG) on Monday launched Motorola's much-anticipated affordable Moto G smartphone in Dubai, with the device available in the UAE's major electronics stores since Monday night at prices starting Dh899 for the 8GB variant of the new phone.
According to officials at the launch, which was staged in Dubai's Atlantis hotel, the smartphone is best in its class with a 4.5-inch full HD display and a 1.2GHz quad-core Qualcomm Snapdragon 400 processor. And while the Moto G was launched in the US last November, Motorola officials assured us the version available in Dubai is better in that it has dual SIM capabilities, unlike the one that was launched in the US for $179 (Dh657).
That perhaps also explains the Dh242 difference between international and local pricing of the 8GB model. The 16GB version of the smartphone will be available for Dh999 in the UAE. But that said, the Moto G is available at about one-third the price of Apple's (NASDAQ:AAPL) spearhead iPhone 5s and even Samsung's (NASDAQ:SSNLF) Galaxy S4. The new Moto G smartphone comes with 1GB RAM.
Motorola Moto G Specification, Photos and AED Price in Dubai UAE