Huawei Ascend P6 to retail for 1999 Yuan. About US$330, or 250 Euro
29 May 2013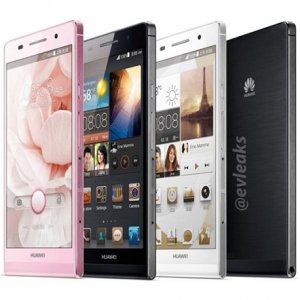 The new Huawei flagship – ultra thin Ascend P6 is almost here.
And we also know almost everything about it – the looks, the specs and the announcement day. Which, most likely, is June 18th, when Huawei is holding a press event in London.
The only thing missing is the price of the device, and know even the price may have leaked, too. And, if true, the new Huawei Ascend P6 will be an extremely competitive device, costing 1999 Yuan (~US$330, or ~250 Euro).
How did Huawei do this? By focusing on the design, and refusing to play extreme specs game even for a flagship handset. Plus, Huawei makes itself one component that really matters for the overall phone performance – the quad-core 1.5 GHz applications processor Hass K3V2, and only has to splurge on another performance enhancing part – 2GB of RAM. The other components that go into the P6, like 8 megapixel camera, 4.7 720p display – have been around for a few years now, are widely available, and relatively cheap.