Google Helpouts to provide expert consultations over video chat
05 Nov 2013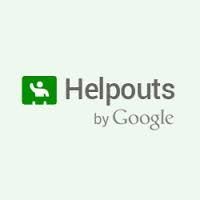 Google has announced a new service called Helpouts to help people connect with experts over video chat to solve their problems.
A 'Helpout' is like a Hangout video chat, but instead of speaking with a friend the user is connected with a purported expert in whatever field they need help with. Google describes it as "real help from real people in real time."
Users can choose who to get help from based on their qualifications, their availability, their price, their ratings and reviews. They can also choose to connect instantly or book an appointment in advance.
Helpers can charge a fixed price per Helpout or set a per-minute rate for each Helpout, and get paid using Google Wallet. They can also choose to offer advice for free.
Google will take 20 per cent of the fee that the providers collect from consumers for the video chats, although Google is reportedly waiving the transaction fee for providers in the "Health" category.
At launch, Google is vetting every provider, but it is not yet clear how this model will scale. For providers of medical consultations, Google will conduct background checks to ensure that the provider has valid credentials.