Fines, bills, services - Dubai app gets smarter for your smartphone
01 Oct 2013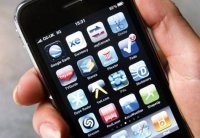 Dubai Smart Government updates mPay smartphone app
Dubai's Smart Government Department has updated its mPay app which enables instant payment of government bills and fines through smartphones.

The app is one of several schemes launched as part of the smart government initiative of His Highness Sheikh Mohammed bin Rashid Al Maktoum, Vice-President and Prime Minister of the UAE and Ruler of Dubai.

The updated mPay app was announced during a press conference at Dubai Ruler's Court in the presence of Ahmad bin Humaidan, director-general of DSG.

The conference was also attended by Major General Mohammed Saeed Bakhit, director of the Department of eServices, Dubai Police; Marwan bin Haidar, CIO and Vice-President of the IT Division at Dubai Electricity and Water Authority (Dewa), Abdullah Al Madani, CEO of Corporate Technical Support at RTA and Abdullah Ibrahim Al Ahmed, Senior Vice-President of Business Solutions at Etisalat, who represented the government entities involved in the mPay app.

"This mPay app is an effective channel to enable our customers to access government services through their smartphones which are always available.
"We have developed this app with extensive support and cooperation of our government partners to provide a convenient package of utility and bill payments; in line with Sheikh Mohammed's call for providing easy access to all government transactions from one place and through mobile phones," Bin Humaidan said during the conference.