BBM for Android, iPhone - Download delayed
23 Sep 2013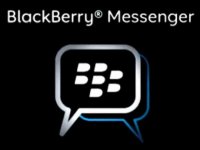 The BlackBerry Messenger (BBM) for Android and iPhone customers around the world has been delayed.
Previously exclusive to BlackBerry smartphones, BBM was to be available as a free download in Google Play and the App StoreSM. Customers will be able to download BBM by visiting www.BBM.com from their smartphone browser.
However, Inside BlackBerry, the official blog for the company wrote: "Prior to launching BBM for Android, an unreleased version of the BBM for Android app was posted online. Consequently, this unreleased version caused issues, which we have attempted to address throughout the day."
"Our teams continue to work around the clock to bring BBM to Android and iPhone, but only when it's ready and we know it will live up to your expectations of BBM.
"We are pausing the global roll-out of BBM for Android and iPhone. Customers who have already downloaded BBM for iPhone will be able to continue to use BBM.
"The unreleased Android app will be disabled, and customers who downloaded it should visit www.BBM.com to register for updates on official BBM for Android availability.